National Parks
There are seven National Parks distributed across the various ecological zones and constitute the major in-situ wild animals conservation areas in Ghana.
| | |
| --- | --- |
| Release date | 28/08/2010 |
| Contributor | charles amankwah |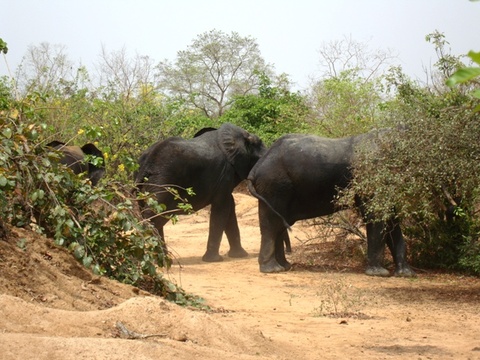 Large and relatively undisturbed area of outstanding beauty containing representative samples of major natural regions, features or scenery and containing one or several ecosystems and not material altered by man. Such areas combine protection with public function.
There are seven national parks in Ghana. They are; Mole National Park (4840km2), Kakum National Park and Assin Attandanso Resource Reserve (350k2), Digya National Park (3478km2), Bui National Park (1821km2), Bia National Park & Resource reserve / biosphere reserve (305.62km2), Nini Suhien National Park & Ankasa Resource Reserve (524km2) and Kyabobo National Park (359.8km2).
---